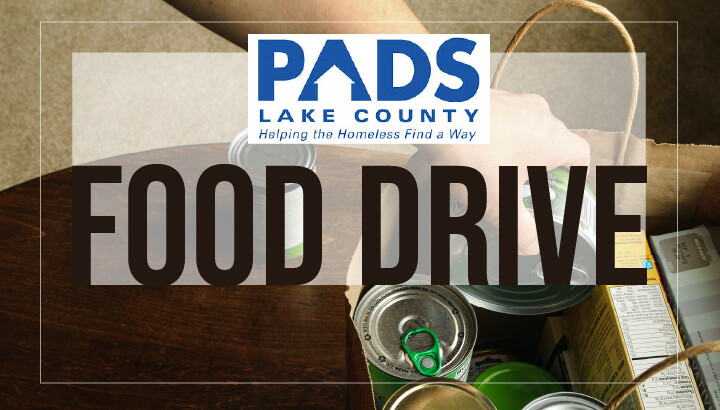 Saturday, December 19, 2020
,
12:00 AM - Sunday, January 31, 2021, 12:00 AM
With the usual shelters closed due to COVID, PADS Lake County has over 200 clients currently in hotels with 60 of them children. PADS continues to need non perishable food items that they are distributing to all clients on a weekly basis. We have set up two drop off locations at TCC for your donations to this effort: A corner in our lobby and the deck box outside the church office doors. We will be collecting items through the month of January!
Because of the nature of hotel living, the following foods are the most helpful right now:
Peanut Butter
Easy Mac
Oatmeal Packets
Microwavable meals
Canned chicken/tuna
Chef Boyardee (pop top cans)
Soup (pop top cans)
Granola Bars
$5-$10 fast food gift cards