Welcome to TCC Kids! Our goal is to serve our families by providing a safe and welcoming place for kids to come and deepen their relationship with Jesus. Through Sunday School, character development programs, park dates and fun family activities, we desire to build a community in which our kids can grow together in their faith!
Nursery/Toddlers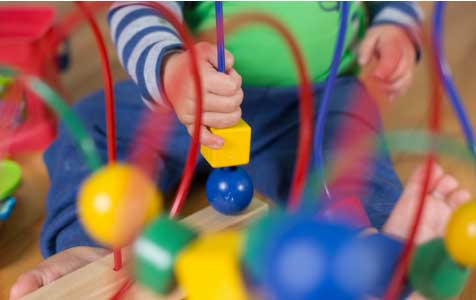 On Sunday mornings, our littlest children are cared for by our experienced volunteer staff. Toddler classes have time to play, hear a bible story and have a snack. Babies are cuddled and cared for in whatever way parents prefer. We strive to keep low ratios in our classrooms to make sure the children have all the attention they need to have a great morning.
PRE-School and Pre K/K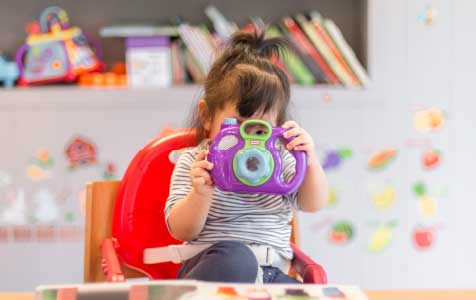 Children aged 2-4 are placed in our preschool class while 4s and 5s are placed in our PreK/Kindergarten class. These classes enjoy a lot of free play, along with opportunities to engage with the bible through song, games, crafts, and more. We use The Gospel Project for Kids as a basis for our lessons with these two classes.
Elementary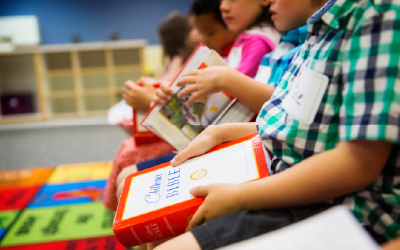 Elementary students are sectioned into two classes: grades 1-3 and grades 4-5. Our curriculum is called The Gospel Project for Kids by Lifeway Publishers. Kids who attend our elementary classes will learn the whole narrative of scripture in three years with lessons designed to point to God's redemptive plan through Jesus. These classes may include worship, scripture memory, games, crafts and a brief video.
Safety
To ensure the safety of our children we have implemented the following guidelines and procedures:
Check-ins
Each family will check in at the courtesy desk where we will print IDs for each child along with a matching security tag for the parent. In addition, families will need a family card in order to enter the children's area. Visitors are carefully screened and receive a temporary card.
Volunteers
Our volunteers are screened using a combination of background checks, youth protection training and references. Once approved they receive training to ensure that they are ready to serve the needs of each classroom. We are blessed to have many wonderful volunteers who feel called to minister to children!
Health Screening
Children who are currently experiencing symptoms of illness should not attend Sunday School or special events. All adults and children will receive temperature checks when arriving to check in. Sanitizer stations will be posted outside each classroom and students and volunteers will be asked to clean hands before entering the classroom.