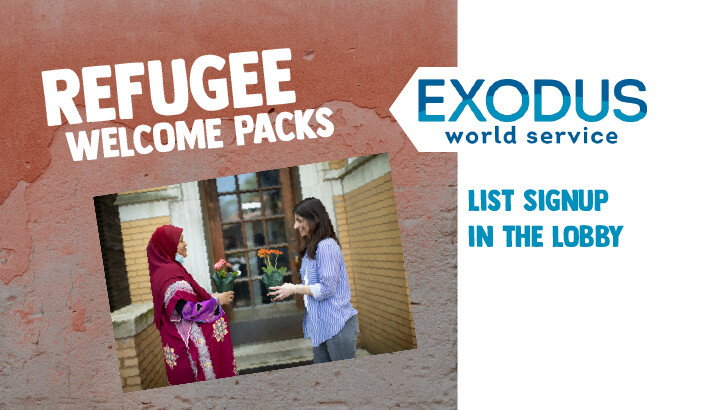 Every , from 09/12/2021 to 09/26/2021
,
12:00 AM
Trinity Community Church is partnering with Exodus World Service to collect the items needed for a refugee family to settle into an apartment. Exodus has an increasing need for assisting refugee families who are relocating in the Chicago area, so the organization contacted our church to ask for help.
On September 12, 19, and 26, we will be collecting items for a refugee family of four. A list of the needed items will be available for you to sign up for in the church lobby during Sundays in September. You can also email Kristin Gumminger at the email below to ask about items that are still needed.
If you would be interested in helping to set up this apartment before the family arrives (or to deliver the needed items to the family should they already be in Chicago), please let Kristin Gumminger know at .